Podcast: Play in new window | Download
Fire it up on: Apple Podcasts | Google Podcasts | Stitcher | RSS | More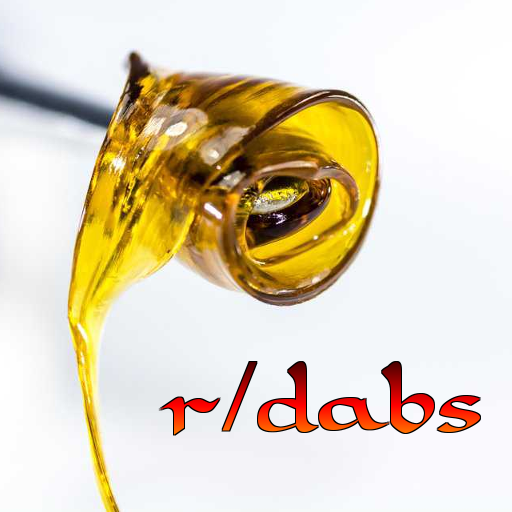 Welcome back to another episode of the Hot Box weed podcast. Mat, Grand, and Vintr back with you streaming live from the r/dabs discord every Saturday at 1pm pacific time. Join us! For episode 217 we chat about Grand's 5 gram dab, carb caps, terp screws, UV Glass, some marijuana news, and so much more. Hit the link below for the show notes.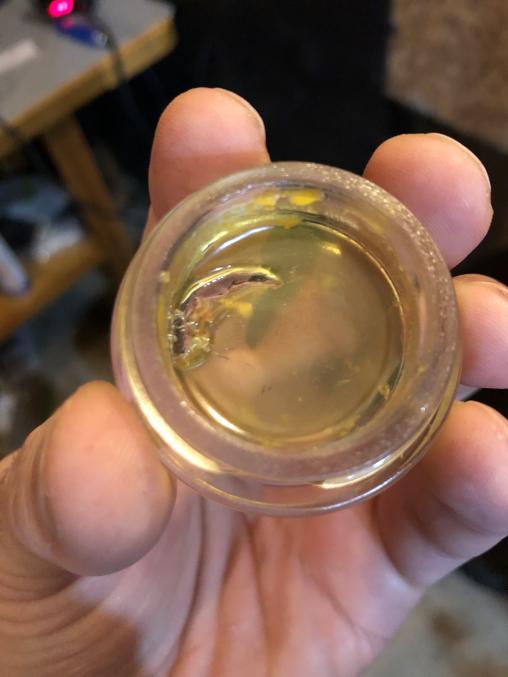 Grand finally took his 5 gram dab. Let's just say it was a learning experience. you can see it here on r/dabs, or here on the Hot Box YouTube channel. You can see in the image above what was left.
What sort of carb cap are you using?
From r/dabs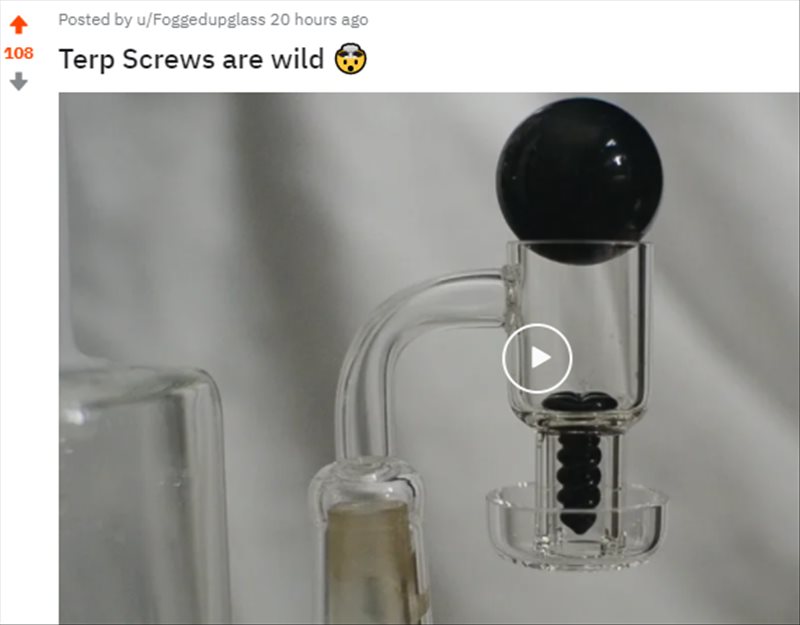 u/Foggedupglass posted this dope terp screw video for all you slurper fans.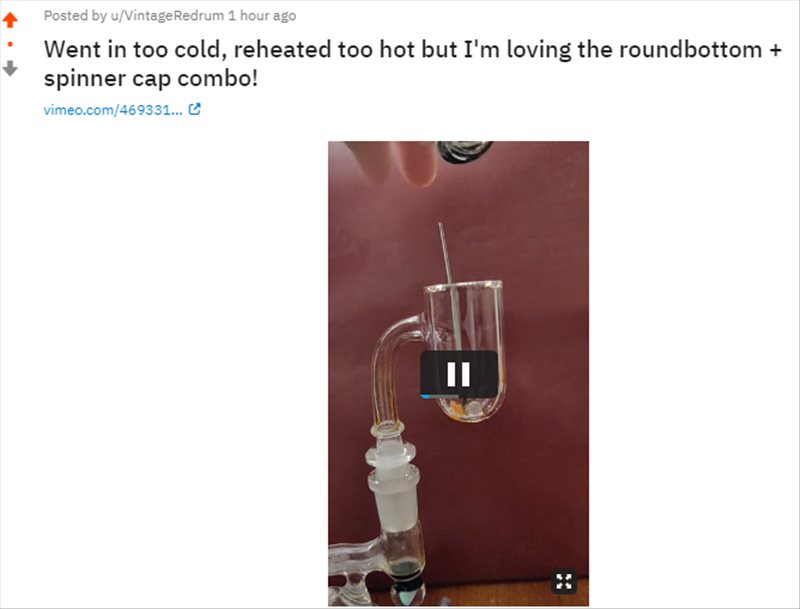 Our own Vintr caught a spicy dab out of his little roundbottom.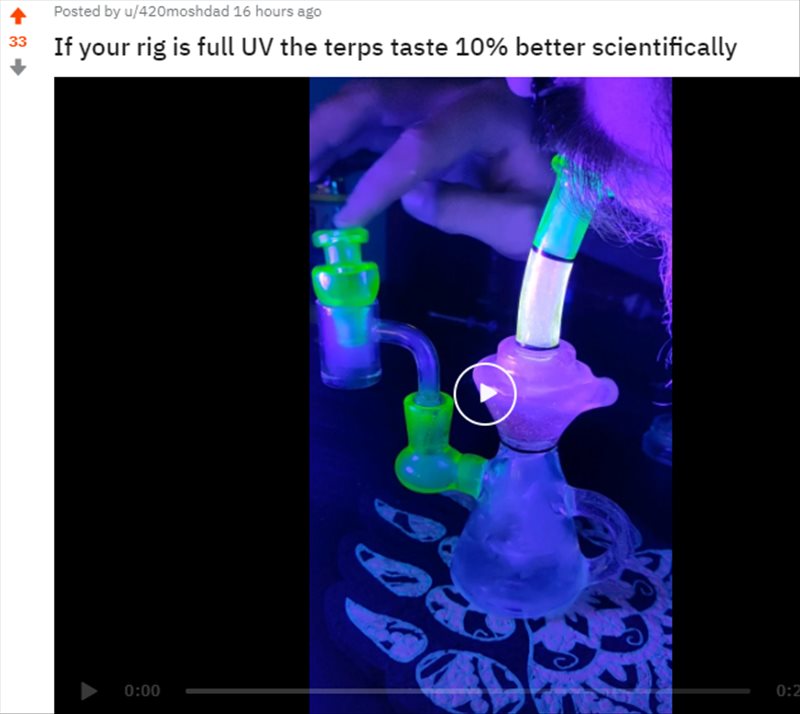 Did you know if your rig is UV, the terps taste better? u/420moshdad posted a UV shot. Curious what y'all think of uv glass?
Speaking of UV glass, have you ever heard of uranium glass?
u/vr69m posted a question about dabs stinking up their room. The answer is probably yes.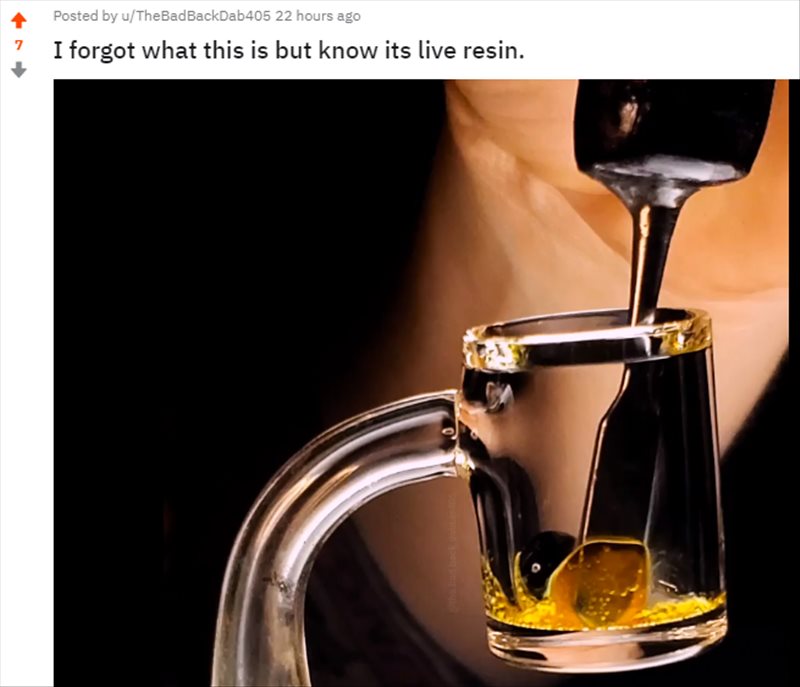 In the Dab Shot of the Week, u/TheBadBackDab405 posted this nice clean shot. The judges gave it 7's across the board for a total of 21. We'll see what gets posted for next week!
In the News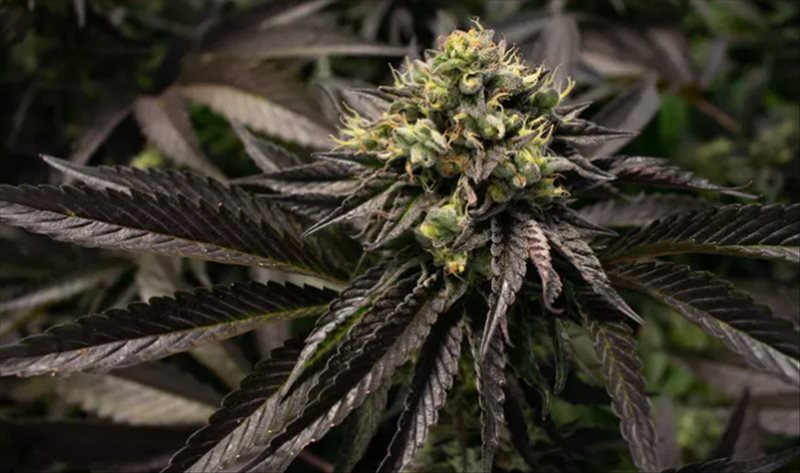 9 best marijuana strains of the 2020 harvest from Leafly.
Launch Of Maine's legal marijuana sales inspires rambling police department facebook post.
Jacksonville city councilman renews effort to allow civil citations for possession of small amounts of marijuana.
Pot sales set to start: Missouri medical marijuana dispensaries just waiting for product.
Search and Seizures
28 arrests, 100+ pounds of marijuana, 2 pounds of meth and more seized during Operation Rolling Thunder.
Authorities seize nearly $1 million in marijuana, THC edibles in Boone County, Ark. drug bust.
Shout out to all the boosters in the Discord server!
Thanks for checking out the show, subscribe on iTunes, Stitcher, and we're also on Spotify!
Check out the video from the live show below once it's posted and make sure to subscribe to our YouTube channel!