Podcast: Play in new window | Download
Fire it up on: Apple Podcasts | Google Podcasts | Stitcher | RSS | More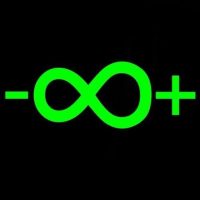 Welcome back to another episode of the Hot Box podcast. I'm Mat Lee, and joining me today is Brian Eisenberg of Eisenetics. He's gonna chat with us about the Washington I-502 recreational cannabis industry and data mining. There's a lot of data out there, and he's on the forefront of putting it together in meaningful and useful ways. Keep on reading for links and more info.
If you need some cannabis industry consulting help, check out Brian's site at Eisenetics.com.
He also posts a lot of interesting stuff on Instagram. Be sure to follow Eisenetics_.
While you're at it, give me a follow at thejamhole. The Hot Box is also on Twitter, and Facebook.
I made a video to go along with the Stoner Elitism piece recently published. Make sure to subscribe to the Hot Box YouTube account for more cool videos.
Thanks for listening and we'll catch you next time! Be sure to subscribe to the show so you don't miss an episode.