Podcast: Play in new window | Download
Fire it up on: Apple Podcasts | Google Podcasts | Stitcher | RSS | More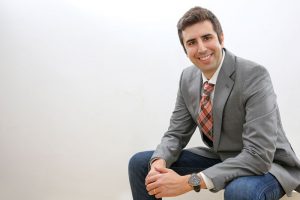 Welcome back to a new episode of the Hot Box! Today I'm chatting about cannabis investing with Lior Gantz from the Wealth Research Group. They are absolutely excited about the potential the cannabis industry has to offer. So much potential investing in cannabis to be done. Be sure to check out other awesome weed content over on Stuff Stoners Like.
So who is Lior Gantz? This guy has been called a thrill-seeking entrepreneur by his team, and as such, he's built and runs numerous successful businesses, and has traveled to over 30 countries in the past decade in pursuit of thrills and opportunities, gaining valuable knowledge and experience.
With Wealth Research Group, Lior allows readers access into the world of the few who beat the markets consistently for decades, thus leveling the playing field of the investment industry. With immense passion and full-force devotion to the readers, Lior's purpose is to publish content that will have life-long value and allow readers to approach investing with methodic precision and a well-thought-out game plan.
Lior has been actively investing in the markets since the age of 16, and is now bringing the same proven strategies he has implemented himself, and advises people from high-net-worth individuals to subscribers and members. He is an advocate of meticulous risk management, balanced asset allocation, and proper position sizing.
His research is relentless and delivers a unique perspective to investors. As a deep-value investor, Lior loves researching businesses that are off the radar and completely unknown to most financial publications.
Readers can expect high-quality ideas on personal finance, timeless stock market wealth principles, and monthly stock suggestions fully vetted by Lior and his team. Check out the their book here, then there's a step 2 or something, then step 3 is profit. It's all explained in the book.