Podcast: Play in new window | Download
Fire it up on: Apple Podcasts | Google Podcasts | Stitcher | RSS | More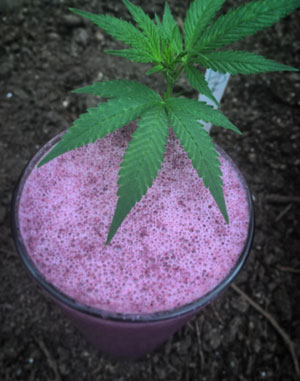 Oh hi, it's a new episode of the Hot Box marijuana podcast! This one is all about raw cannabis juicing, so let's welcome back Pam aka Twice Baked in WA to talk about it! As always thank you for your patience and support, this show is run in my free time out of the goodness of my heart and the good people I find to chat with me. It's always nice to hear people enjoy it.
If you are into the juicing thing, or just being healthy in general, makes sure to stop by TwiceBakedinWA and show some love.
You can also find her on Instagram, Twitter, and Facebook!
Be sure to check out the Cannabiz Journal, I've got an article about the Battle of the Big Sky in the second issue, and a couple of articles in the first issue. You can get a print copy or read the digital version online.
I've got quite a few new weed reviews up over on Stuff Stoners Like. Make sure to swing by there and show some love. You can find all my stuff on my SSL author page.
Other than that, keep up with what I'm doing day to day on my Instagram, Twitter, and Facebook pages.
Watch the rerun of the live hangout video below. Make sure to follow the Hot Box page and subscribe to the  channel on YouTube. Thanks for watching and listening!