Strain: Moonlight OG Crumble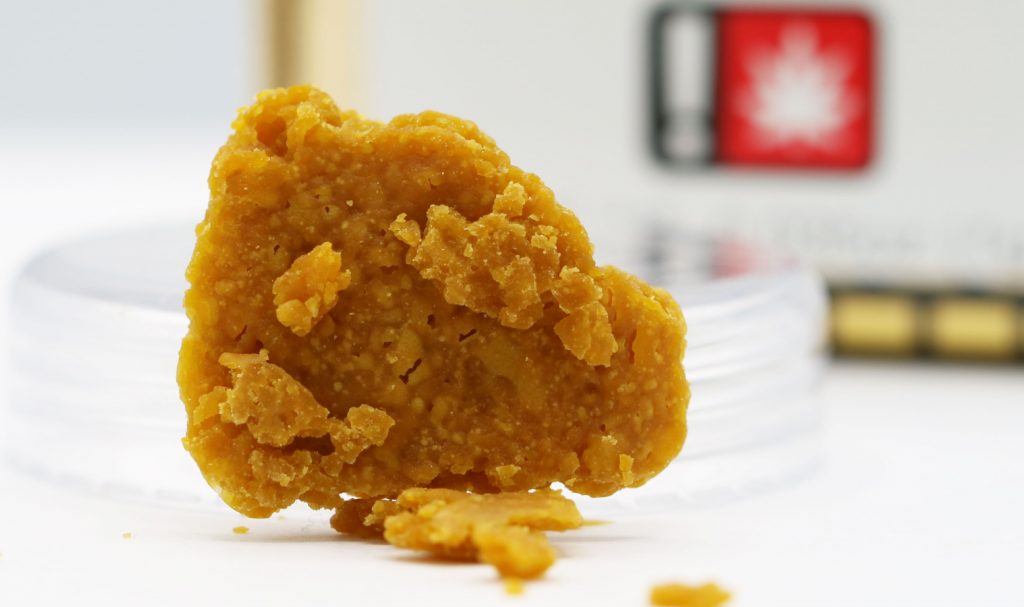 Yes or No?: YES
Grown By: The Cannabis Farm
Processor: Apollo Grown, Monroe Oregon
Dispensary: Terpene Station, 645 River Road #3, Eugene Oregon, 97404
Price: $40 per gram Oregon Recreational
Type: Hybrid
Content: 60.70% THC
Tested Date: 6-15-17
Tested By: Green Leaf Lab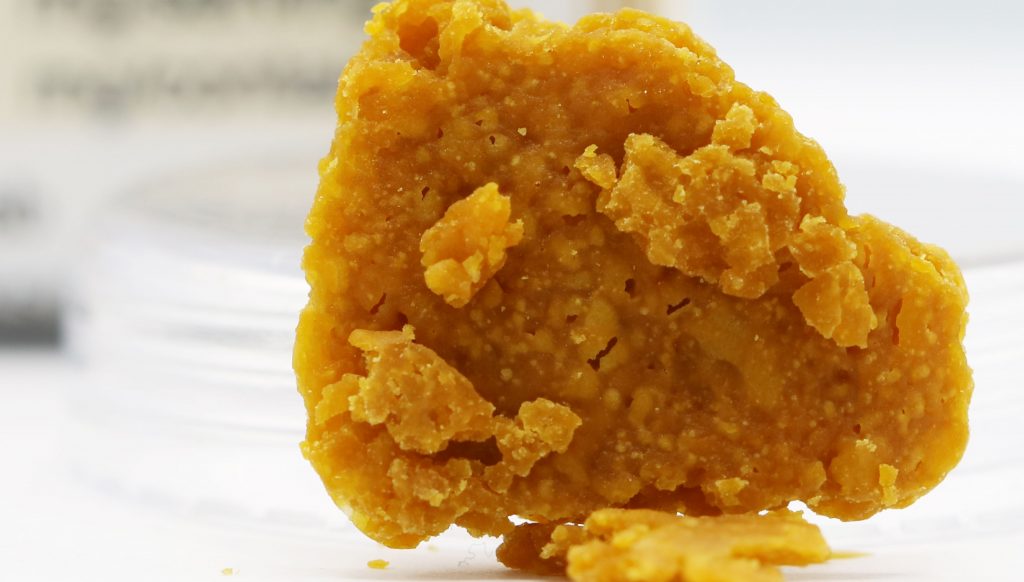 Appearance and Feels: The Apollo Grown Moonlight OG crumble has a nice graham cracker pie crust appeal to it that I find most of these crumbles share. The consistency is where they tend to vary a lot. This gram happens to be super easy to handle with your hands.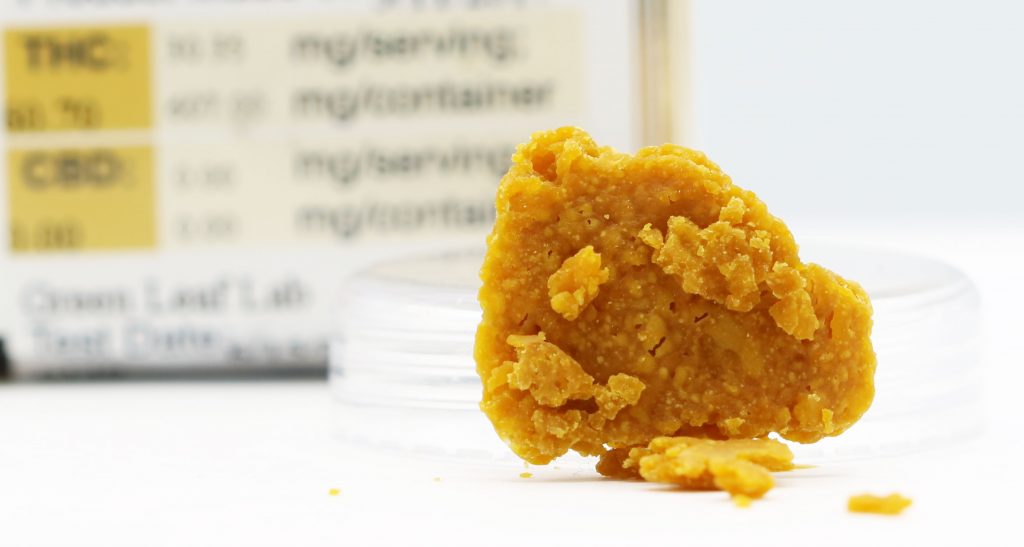 Smell: Earthy and bold are two words that come to mind when taking a whiff of the Apollo Grown Moonlight OG crumble. Like most good crumbles, by the time the process is finished, you're left with a pretty particular terpene profile. Apollo Grown does good crumble for sure.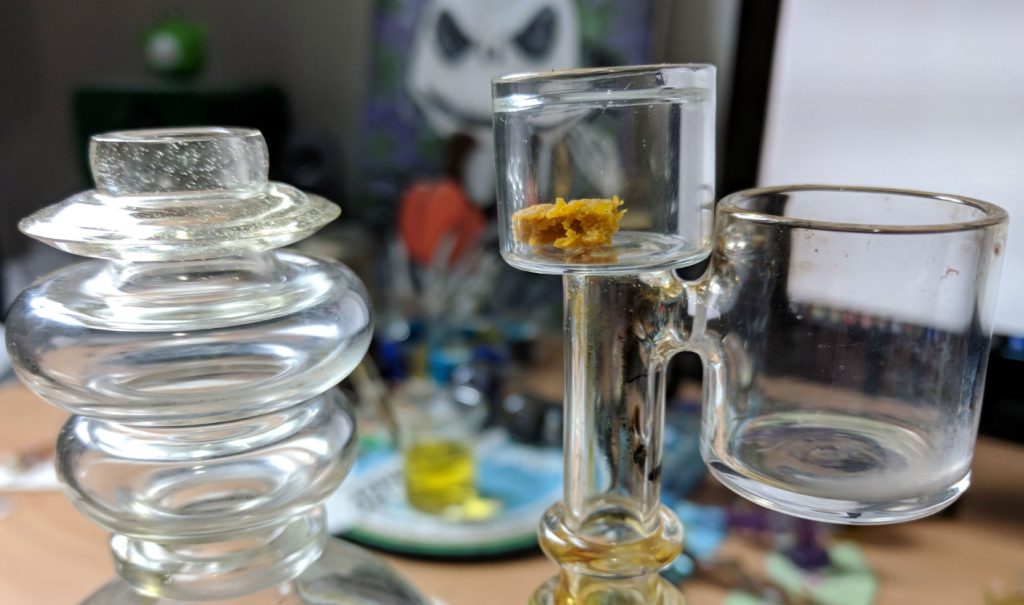 Flavor: This is where I'll notice the subtle differences between the different products I review. Along with the bold, earthy taste, there's a nice sweet, pungent background. Exactly what we're looking for in a classic crumble package.
High: After a couple of dabs, I'm fairly lit. For a crumble that only tests around 60% THC, it goes to show that there's much more involved with a pleasant feeling than just a powerful THC number. This crumble definitely does it for me, with a comforting, warm, focused feel to it. Of course, your experience may vary, and if you are new to taking dabs in general, I would start small. Even consider placing a bit of the crumble on top of some flower, with a little flower covering it so that you protect it from the flame. A bowl or two of that will definitely get your endocannabinoid system primed for the higher doses that go along with taking dabs.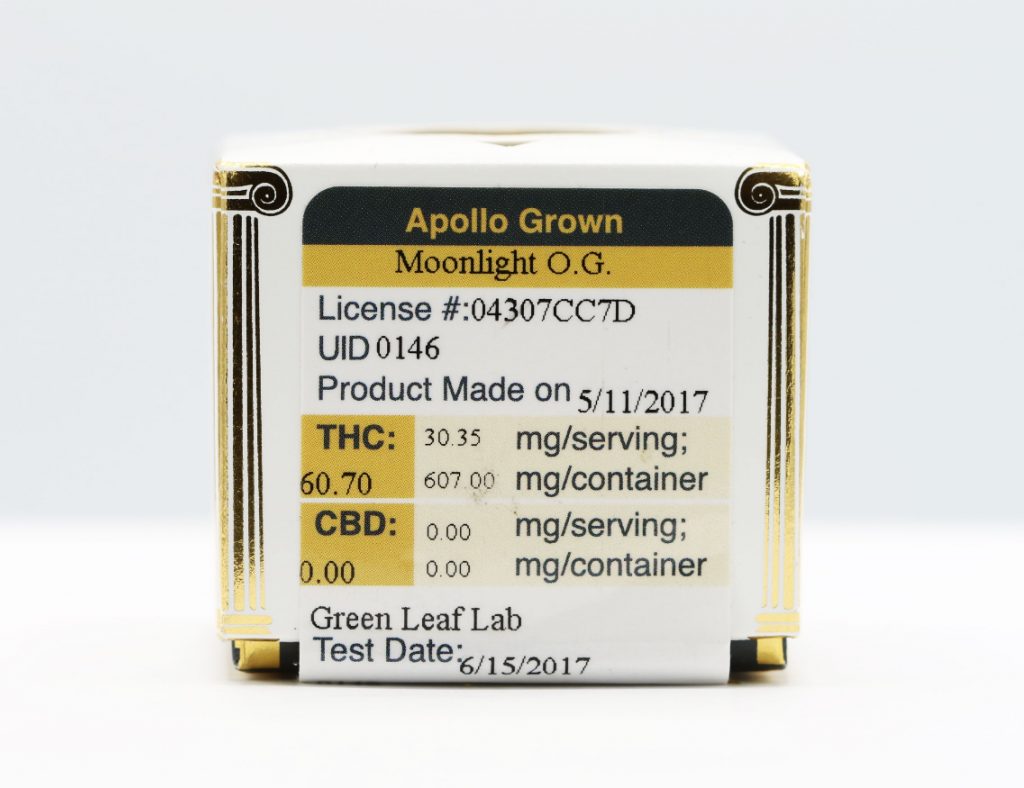 Overall: For this review, I'm playing around with taking pieces of crumble and putting them into those shitty glass vials everyone seems to keep cutting themselves on. Once it's in there, I'll heat up my Hoyes XXL quartz banger, and drop the glass vial into the bucket. I like this way, because you are getting the dab as it warms up to temp, rather than tossing the dab in there at a high temp and inhaling as it cools. It probably doesn't matter either way, but this is new and fun so fuck it. You can also make fun blends this way. For 40 bucks a gram, I'd say this is a pretty good buy if you are in the mood for some crumble. No one does it better that I've seen.