Strain: Head Dog #7 Cannabis Extract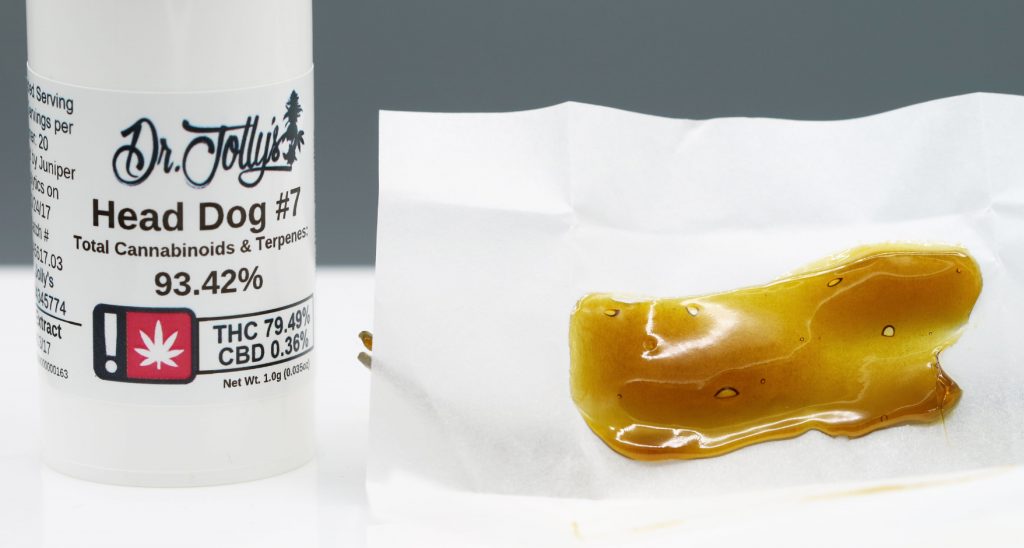 Yes or No?: YES
Farm: Heroes of the Farm
Processor: Dr. Jolly's
Dispensary: Terpene Station, 645 River Road #3, Eugene Oregon, 97404
Price: $36/g
Genetics: Headband X Guiness
Type:Hybrid
Content: 79.49% THC
Tested Date: 10-24-17
Tested By: Juniper Analytics
Appearance and Feels: The Dr. Jolly's Head Dog #7 has a pretty dark look to it, with a pull and snap sort of consistency. It's definitely not shatter, although it would be if you stuck it in the freezer. But for the price point, it's not terrible.
The one thing I would like to see changed, is that big fat number right on the front of the label. It feels a little misleading to have a total cannabinoids and terpenes number right on the front in large font, while the words total cannabinoids and terpenes is in small print. Especially if you don't know the difference between THC and total cannabinoids, and you get home expecting something with a little more clarity than what you pull out of the container.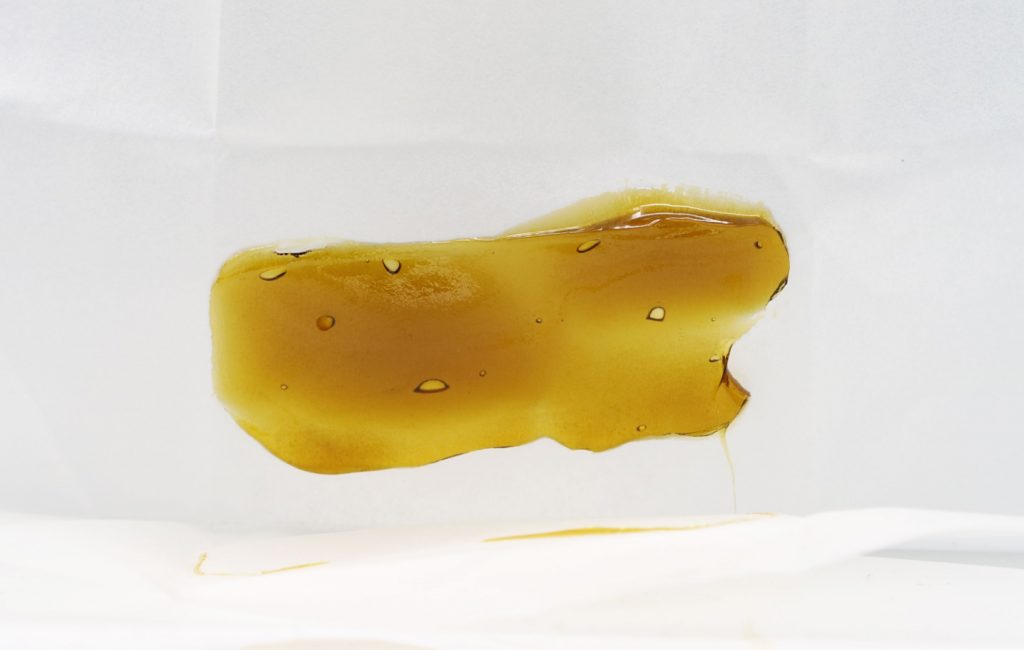 Smell: A wise man once told me that if shatter is made properly, the terpenes should be locked inside the crystalline structure of the shatter. This means that it shouldn't have much of a smell to it, until you actually dab it. That's when the aroma and flavor do their thing. This particular gram has that spicy earthy aroma that most dark extracts tend to have. It's not terrible, it's just a bland smell. Let's see if it tastes better than it smells.
Flavor: Well it doesn't taste like sulfuric butthole, which is a huge plus. It seems like the cheaper cannabis extracts in the Oregon market sometimes tend to have a nasty taste. I've also seen beautiful looking see through golden shatter also have that sulfuric butthole taste, so it's not solely based on what the product looks like. That being said, this Head Dog #7 has a pretty damn good taste. It tastes like earthy, pungent, sweet oil, and for that we should be grateful, especially for less than 40 bucks a gram.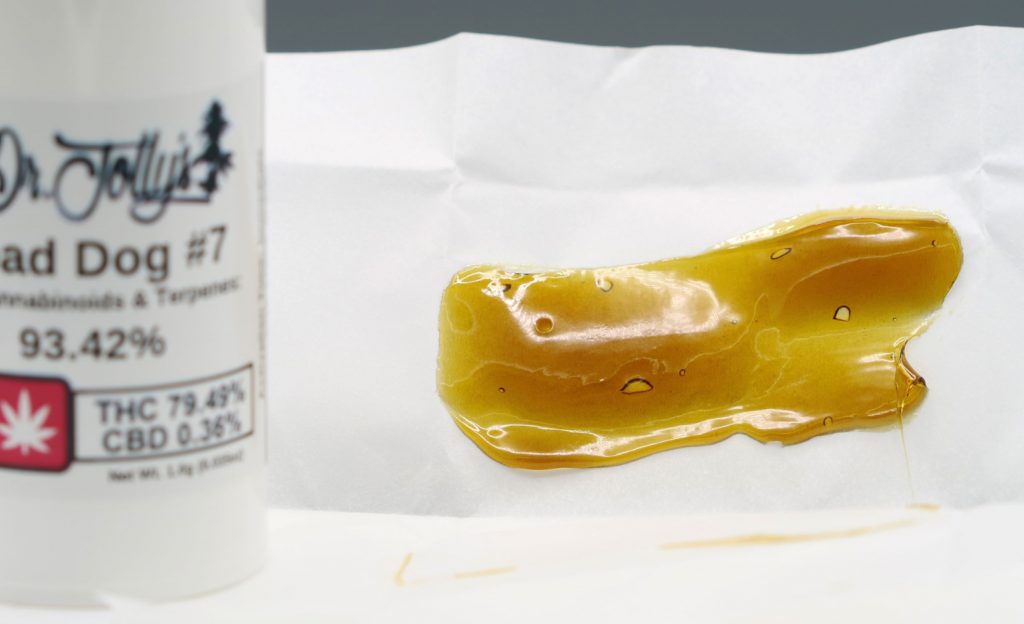 High: The buzz is solid, for me it felt like a normal dab high. Nice and up front behind the eyes right after the dab with a comfortable relaxing high that makes the world at large a bit more tolerable.
Overall: As I said previous, for the price point, it's not terrible. I've definitely had much worse. I've also had much better, but in the market today, it seems like the product that's moving is all about that low price point. Not everyone is an oil snob, and the public, for the most part, doesn't give a shit about what it looks like, smells like, or even tastes like in most cases. As long as it has a low price, it moves.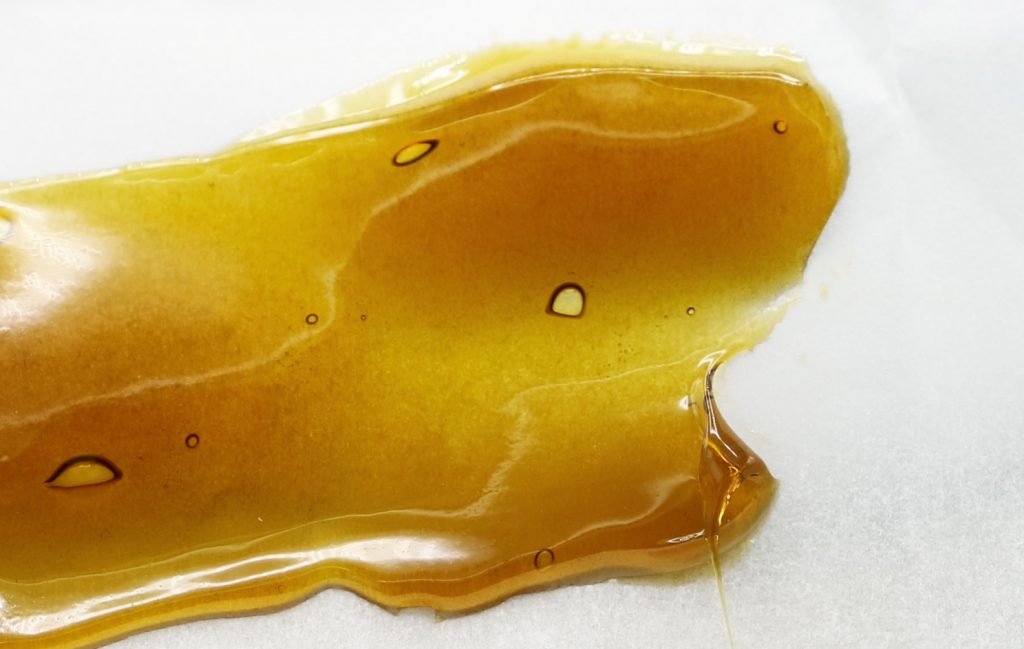 That being said, I think this is a decent product if you are into dabbing every day, and it won't break the bank. Is there better out there? Absolutely. Is there worse? You bet your goddamn vape pen fidget spinner there is. Let's face it, everyone is dabbing mids, and in the world of Les Midserables aka Les MIDS, Dr. Jolly's is pretty decent stuff.